Licensed Staff
All of our licensed directors adhere to the highest standard of ethical practices and are committed to ensuring that all of your needs are attended to. Their commitment to the community and genuine compassion toward families are but a few of the characteristics that make them outstanding in their field. We are proud to have them on our staff.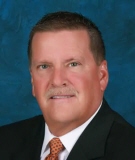 James Stork II
Owner and Funeral Director
storkfamilymortuary@gmail.com
At the early age of 5, I began working in the funeral industry with my father here in Colorado. After high school I attended mortuary science college in Birmingham, Alabama . There I worked for a local funeral home and in 1984 came back to Colorado to practice in the funeral industry. After managing several mortuaries in Denver it became apparent to me that corporations were taking over the funeral industry. In 1994 I decided to venture out on my own and thus began Choice Cremation and Funeral Services and Stork Family Mortuary. It was my intent then, as it is now, to provide families not only with an affordable choice for funerals and cremations but to instill the pride and dignity that family owned mortuaries provide to the communities in which we live. We encourage you to openly discuss your needs and desires as well as any concerns you might have with regards to the costs involved. Call us when you need professional, compassionate assistance. We understand both your sorrow and need for common-sense spending.

With warmest regards,
James L. Stork, II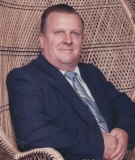 James L. Stork
Funeral Director
storkfamilymortuary@gmail.com
Jim Stork began his career in 1955 when he apprenticed at a small, rural Funeral Home in Canton, GA. This apprenticeship led to at first a part-time job and then to a full-time career in the Funeral Industry that has lasted over 55 years. During this time Jim functioned in the role of Mortician, Embalmer, Funeral Director and Chief Deputy Coroner in Arapahoe County, CO. Throughout his career he was always involved with small, family-owned mortuaries. "My goal always was to be there for the family who had lost their loved one. To provide them with honesty, compassion, caring and a value during their time of grief was always of upmost importance to me. These core values can only be realized at small family-owned mortuaries. I was able to form personal relationships with these families and they felt they could return in their future times of need knowing that they would experience the same values"
I was proud and honored when my son, James L. Stork, II (Jim) chose to follow in my footsteps while maintaining the same core values and beliefs that I strongly believed in. He understands the importance of the small family-owned mortuary and is actively practicing these values and beliefs at Stork Family Mortuary.
IN LOVING MEMORY
1934 - 2013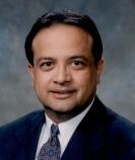 Mark Ybarbo Hernandez
Funeral Director
markyhernandez@outlook.com
Mark Hernandez moved to Denver and joined the Denver Police Department in 1973. While serving as a Denver Police Officer, Mark began working part-time at a funeral home in 1980 as a funeral director. Mark worked both jobs for 14 years. Mark retired from the Denver Police in 1994 and started work as a full time funeral director with the largest chain of funeral homes. Mark joined Stork Family Mortuary in 2008 as a funeral director. Mark is an active member of the Colorado Funeral Directors Association and holds a Certified Funeral Directors certificate # F0018, issued by the Colorado Funeral Service Board. Mark's pledge continues to be "Families First".