Obituary for Oscar Kully Reiss
Dr. Oscar Kully Reiss: A Life of Service and Science

Oscar Kully Reiss was born to Irma and Richard Reiss in Bad Dürkheim, located in the Rhineland region of Germany on May 6, 1921. His family moved to Munich in 1924. In 1931, he was admitted to the Altes Real Gymnasium, which he attended until December 1936. After 1932 when Hitler took over the government, life became increasingly more difficult for this Jewish family and in 1937 his parents insisted that he immigrate to the US. He received his visa in March of 1937 and in April 1937 boarded a steamer in Hamburg for New York City. His sister, Helene, escaped Germany and arrived in the US in 1941. They did not know the final fate of their parents, their brother Wolfgang, and their aunt, Alyosa Reiss until the 1980s. They had been transported by train on November 15,1941 from Munich to Kovno, Lithuania, where they were taken to a military fort and executed.
Oscar completed a degree in 1940 from the National Farm School (now Delaware Valley University) in Doylestown, PA. He worked in the dairy industry from 1940 to 1944; it was during his work in agriculture that he developed an interest in medical research. He was drafted into the US army in 1944.

After completing infantry basic training at Fort McLellan Alabama, his commanding officer suggested that he apply for officer training, however he could not be sent to Europe because of his status as an enemy alien. He was granted U.S. citizenship, then transferred to Fort Meade. While visiting his sister during he met Eva Goldstein, they were married shortly before his embarkment to Europe in late 1944.

He was assigned to the 79th Infantry division B Company in Alsace and assisted in guarding the right flank during the last days of the Battle of the Bulge. Oscar found it useful to hide his ethnicity by using the name of Kully so it was not obvious to Germans that he could understand their conversations. He achieved the rank of Master Sargent and his metals include a Silver Star and a Purple Heart.
At the end of the war, he was transferred to the 1st division in Nuremberg to help interrogating war criminals but was not able to do this emotionally. Eventually, he was reassigned to the US Military Government headquarters in Munich, where his knowledge of the city he grew up in was put to use during post-war reconstruction. In 1947 he was honorably discharged and returned to the States to start a family and to continue his education.
Upon arrival at home he returned to work in the dairy industry and took classes at the University of Pennsylvania. His first daughter was born in 1948 in Norristown. He moved to Chicago and graduated with a BS degree in chemistry from the University of Chicago in 1950. His other two daughters were born in Chicago in 1951 and 1954.
He continued his studies in biochemistry with Konrad Bloch, who later was awarded the Nobel Price for studies of the biosynthesis of cholesterol. The first of over 50 scientific publications reflected his experience in the dairy industry. His dissertation established the biosynthesis pathway for the amino acid leucine. In December 1954 Oscar received a Ph.D. and was awarded a two-year postdoctoral fellowship by the American Heart Association. He spent the first year in the Department of Cardiology at the University of Chicago and the second year at the Physiological Chemistry Department at John Hopkins in Baltimore, Maryland.
In 1959 he accepted an appointment as an assistant professor the Webb-Waring Lung Institute, part of the University of Colorado Medical School. He started experiments with the black pigment of the lung of patients with emphysema. These studies sparked his lifelong interest in the role of the environment in lung function. Oscar retired in 1991 but continued to teach and do research. He was also involved in the development of biomarkers for prostate cancer. His final publication involved the effect of the particles on found in air pollution on lung function.
Eva and Oscar were divorced in 1977. He met Diane Betz through a friend in 1978 and they were married in Aspen in May 1980. He and Diane travelled extensively; they visited all European countries numerous times, Israel and China three times, Egypt and Cambodia twice, Vietnam, Myanmar, India, Jordan, Thailand, Australia, New Zealand, Japan, Peru, Ecuador, South Africa, the Galapagos Islands, Guatemala, Belize, Mexico, Canada, and Russia. Among their many European trips was a return to Germany 2012, when visited the sites he had photographed during as an immigrant and as a Master Sargent in the army. Oscar is survived by his wife, his three children, and two grandchildren.
A memorial celebration will be held on May 5, 2019, one day before his 98th birthday, at the Denver Museum of Science and Nature from 10 am to 2 pm. A brief service will start at 11. The museum is at 2001 Colorado Blvd. The entry fee will be waived for those who use the volunteer entrance, which is the on the far left as you face the museum entrance.
In lieu of flowers, the family requests that donations be made to Denver Hospice in his name, https://thedenverhospice.org/giving/give-donate/.


Dr. Oscar Kully Reiss
May 6, 1921 - March 21, 2019
Memorial Celebration
May 5, 2019
Denver Museum of Science and Nature
2001 Colorado Blvd
10 am - 2 pm, Service at 11
Free admission to museum
Go to the entrance on the far left
(marked 'volunteer' ) and tell the receptionist
you are attending the Reiss Memorial
German Immigrant (1937)
Scientist (1975)
WWII War Hero (2018)
In lieu of owers, the family requests that donations be made to Denver
Hospice in his name, https://thedenverhospice.org/giving/give-donate/.
To send flowers or a remembrance gift to the family of Oscar Kully Reiss, please visit our Tribute Store.
Previous Events
Celebration of Life
Denver Museum of Nature and Science
2001 Colorado Blvd
Denver, CO 80205
Cemetery Details
Location
Crown Hill Cemetery
7777 W. 29th Avenue
Wheat Ridge, CO 80033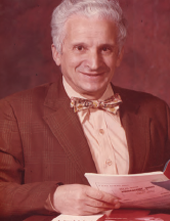 Thank you for sharing your
memory of Oscar
Provide comfort by sending fresh
flowers from our local florist.
No thanks, please don't show me this again.